A limited number of plots are available for the installation of new mobile homes.
You can bring your own home on-site or have one built to your specifications!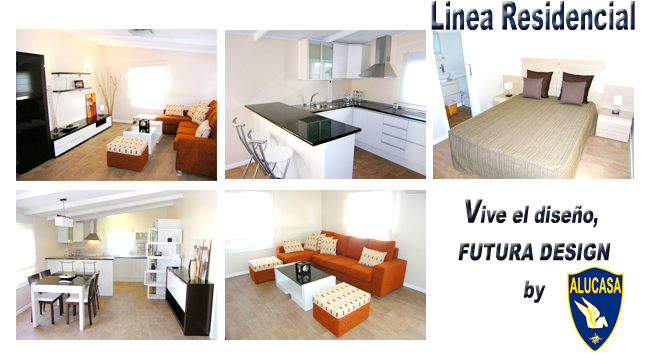 New homes built for you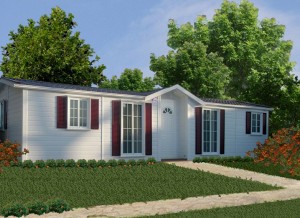 In conjunction with the mobile home builder "Alucasa", Camping Los Gallardos is pleased to offer the following new build options for installation onsite.
Due to our long working relationship with Alucasa, we are able to offer several exclusive deals for new customers.
We are able to accept Alucasa homes ranging from 30m2 to 54m2. A sample of floor plans are:
For more information on homes see our partner's site Alucasa.
A detailed quote can be provided on request.
For an appointment to discuss these options further, please contact us.
Bring your home on-site
If you have a mobile home sited elsewhere in Spain you can bring it on-site, as long as it complies with the following:
It can't be bigger than 12m x 4.5m (because anything bigger is considered to be fixed property and cannot be privately owned on a site)
It must be in good condition
That's it!
Plot sizes available
We currently have the following plots available in the pet-free and gated area:
Plots of 125 m2
Plots of 155 m2
Prices
Prices to bear in mind when bringing a home on-site:
Transport to the site.
Reception of the home onsite and connection of utilities: Included in the setup of pitch.
Shed: €900 (extra sizes available)
Terracing of plot – quotation on application.
The cost to setup the pitch:
Setup of pitch:

€5,500 (Plots of 125 m2)
€10,500 (Plots of 155 m2)

Six months site rent: INCLUDED from the date the home arrives
Reception of the home onsite: INCLUDED
Connection of utilities: INCLUDED
Preparation of the concrete plinth the home and patio stand on: INCLUDED
Possibility of financing part of the setup cost by paying with your monthly site rent!
Prices are for information purposes only and may be subject to change without notice.  All  prices quoted include all taxes and are payable in euros. Prices correct as of April 2017.
A 25% deposit is required upon the signing of the contract.