4 Calle Mayor
A 110m2 plot has become available near the shop!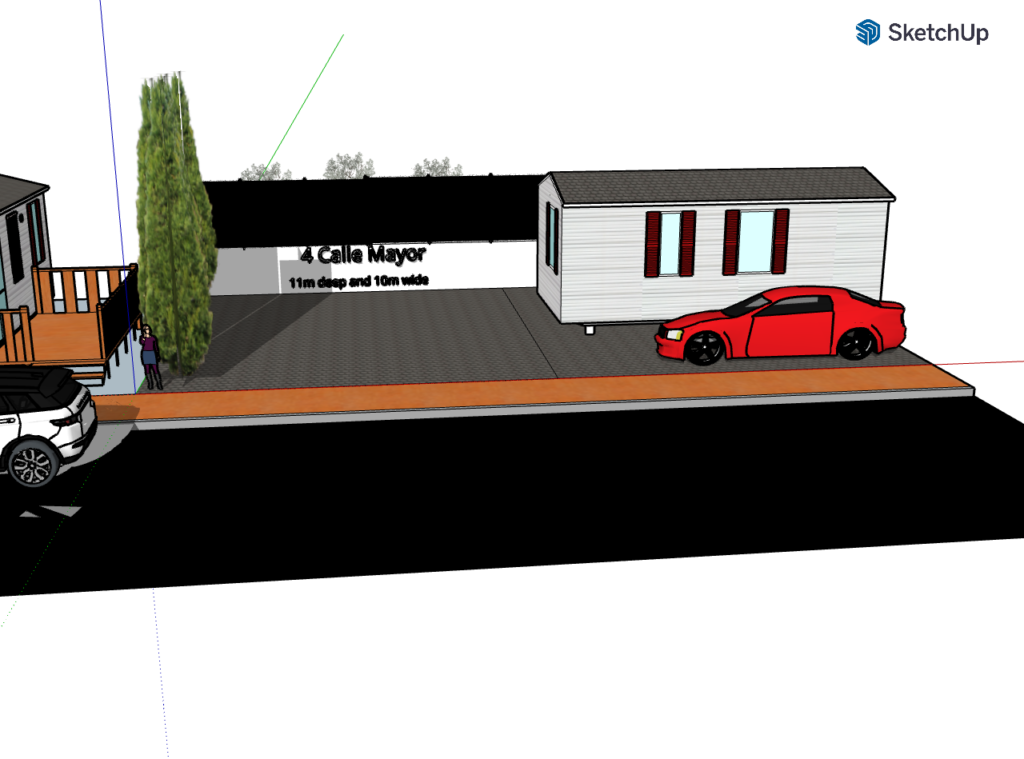 4 Calle Mayor will shortly be available. Capable of taking a mobile home with a maximum length of 11 metres, this plot will be fully refurbished and prepared for either decking or patio. A conservatory is optional on this home.
The plot backs onto the exterior site road (it is blocked off to both pedestrians and vehicle traffic). A low wall at the back of the plot supports a fence to provide security and privacy.
The plot has access to: our UK television system, bowling greens, swimming pool, bar & restaurant, shop and all facilities!
The plot is prepared to either take a resited home, or we can help you purchase your dream home and have it transported to us.
Please contact us with your details for information on this plot.
7 Los Carrascos
7 Los Carrascos has a brand new top of the range Willerby mobile home sited and ready for you to move into. Please click here to view more information on this stupendous home.
If you are interested in a new home, do register with us through our contact form and we'll let you know when new plots are available.