The current circumstances, caused by COVID-19, require establishing protocols of security and hygiene, so that your stay in our facilities does not increase the risks of community contagion, as well as establishing the necessary measures for workers.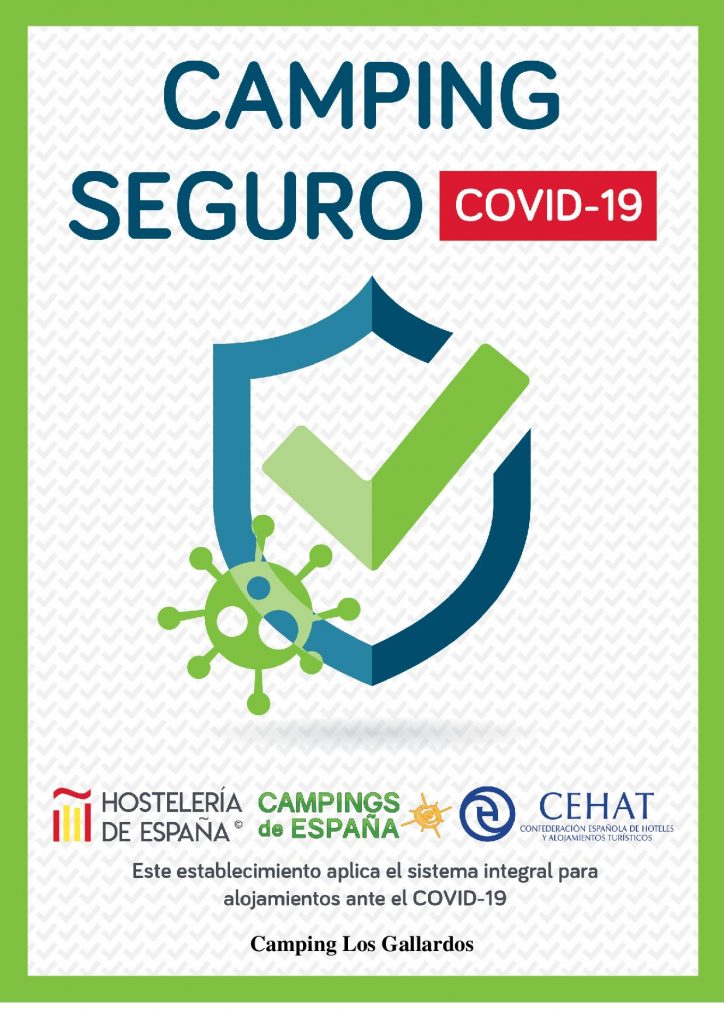 Safety is our first priority – and we have the stamp of approval to prove it
Miraflores is currently registering reservations on a master list in order to provide health authorities with guest lists in case tracing is required. Your data is secured under our data protection policy and will be destroyed after two months.
What are we doing to keep you safe?
We've increased social distancing in the restaurant and reduced capacity to levels even lower than that recommended by the health authorities
Plenty of hand gel everywhere and guests are required to wear masks at all times on-site
Maximum table size of 12 people
All of our staff have been trained in anti-Covid measures in a prestigious training scheme. Read more!
The health authorities have investigated us and passed us with flying colours!
Miraflores is currently maintaining a guest list in case tracing is required
Additional cleaning of public zones has been put in place
All staff have to take their temperatures and certify that they are not suffering from Covid symptoms before starting their shift
All musicians have to undergo a checklist and self-certify that they have not been in contact with any Covid case during the last 14 days
Important information for guests
Please read this document carefully as it gathers the recommendations to be applied by the campsite to minimize the hygienic-sanitary risks caused by the COVID-19 virus, without prejudice to current legislation, and which must be complied with during your stay in our facilities.
By accessing our facilities, you expressly accept their compliance, as well as
the security regulations that you will be informed of before the start of the visit.
What is COVID-19?
You probably already know that COVID-19 is a disease, produced by the
SARS-Cov-2 Coronavirus, a virus detected for the first time in December 2019.
The most common symptoms that this disease causes are: fever, cough and
feeling of lack of air. Other symptoms may include: tiredness, aches, runny
nose, sore throat, headache, diarrhoea, loss of sense of smell or taste.
We care about you
Our main concern is to ensure that the risk of contagion does not increase and for this we have established the necessary protection measures, both for you and yours and for the campsite workers.
For the preparation of this document, the guidelines set by the Ministry of
Health of the Government of Spain as well as the ICTE (Spanish Tourist Quality Institute) have been taken into account in order to offer you the best practices in service, facilities and with staff to deal with the virus.
Human and material resources have been assigned (Individual Prevention
Equipment, masks, masks, gloves, hydroalcoholic gel, screens), as well as
action protocols in the event that any employee or client shows any symptoms compatible with COVID-19.
Our personnel have been subjected to tests according to the sanitary criteria established by the pertinent authorities, having given a suitable result for their job.
Things to take into account
First of all we ask you to respect and comply with the indications set out in the signage distributed all over our facilities and follow the indications contained herein and those of our staff.
In order to avoid travelling to reception and, in some moments, to save time to be attended, follow these instructions:
Campers:
If you have reserved, upon arrival send a WhatsApp message from your
vehicle to the number 950 528 324 indicating your reservation or customer
number and we will respond with the accommodation number and location. We will also send you a link to allow you to check-in online.
This same WhatsApp number can be used to avoid having to go to reception, in case you need medical assistance, information on schedules, extension of your stay, maintenance service, etc.
If you arrive at the campsite without prior reservation or the accommodation reserved before your arrival is a bungalow, a single person can go to reception to collect their key, television remote control and air
conditioning, (which have been previously disinfected), bringing the
documentation of your companions, if applicable.
If the reception staff are busy, please wait your turn, respecting the WHO
recommended safety distance (2 meters) and you will be attended as soon as possible.
As far as possible, please make your card payments contactless. In case of
making a card payment, it will not be manipulated by the employee at any time. After each use the dataphone is disinfected.
To guarantee your safety, we have removed any information leaflets about our facilities, excursions, recommendations, etc. from our counters, so if you are interested in obtaining one, you can request it from the receptionist.
Safety measures you should take
WHAT PREVENTIVE MEASURES SHOULD YOU TAKE TO AVOID
SPREADS:
• Avoid greeting with physical contact, including shaking hands, both with staff and other customers.
• Throw away any personal hygiene waste – especially disposable tissues –
immediately into wastebaskets or containers. NEVER on the floor or outside the wastebaskets.
• Wash your hands often, especially after sneezing, coughing, or touching
potentially contaminated surfaces, following WHO recommendations.
• Use the hydroalcoholic solution dispensers that you will find in different areas of the campsite.
• Observe the safety distance (2 meters) and avoid crowds.
• We recommend the use of appropriate footwear for showers.
• In the toilet modules, for the use of toilets, sinks, showers and urinals, wait
your turn keeping the safety distance and do not stay inside them while they are occupied. Respect the information on the signs.
FOR OUR PART …
As we have indicated before, we are applying the guidelines set by competent organizations and our staff, depending on their job, have, among others:
• Specific training based on: Use of equipment, use of cleaning and disinfection products (both personally and in the tasks of your job) and preventive maintenance plans.
• Material: Masks, gloves, goggles with integral frames.

We wish you a happy stay and we will be happy to help you in everything that we can be of use to you.