A luxury family class mobile home
Two luxury family class homes built to our specifications sited in Las Adelfas street.
This lovely two bedroom home has been specially designed for your needs. You enter through a large patio door into a spacious living area with the kitchen to your left.
At one end of the home you will find a spacious master bedroom with a comfortable and large twin bed. The room comes equipped with heating, TV, wardrobes and reading lights.
At the other end is a large double room with three large single beds and a wardrobe.
The large shower is comfortably large, with plenty of space to turn around inside, and it comes equipped with mobility grips, as does the main toilet.
The home comes fully equipped for short term rentals, with a full set of linen and spares, towels, a fully equipped kitchen with microwave oven and hob, a large seating area with connection to our UK television system and access to the campsite WiFi network.
Outside, the home has a large raised terrace for dining and sunbathing, a private car parking spot and a BBQ area.
Water use is included in your rent for this home. Pets are not permitted.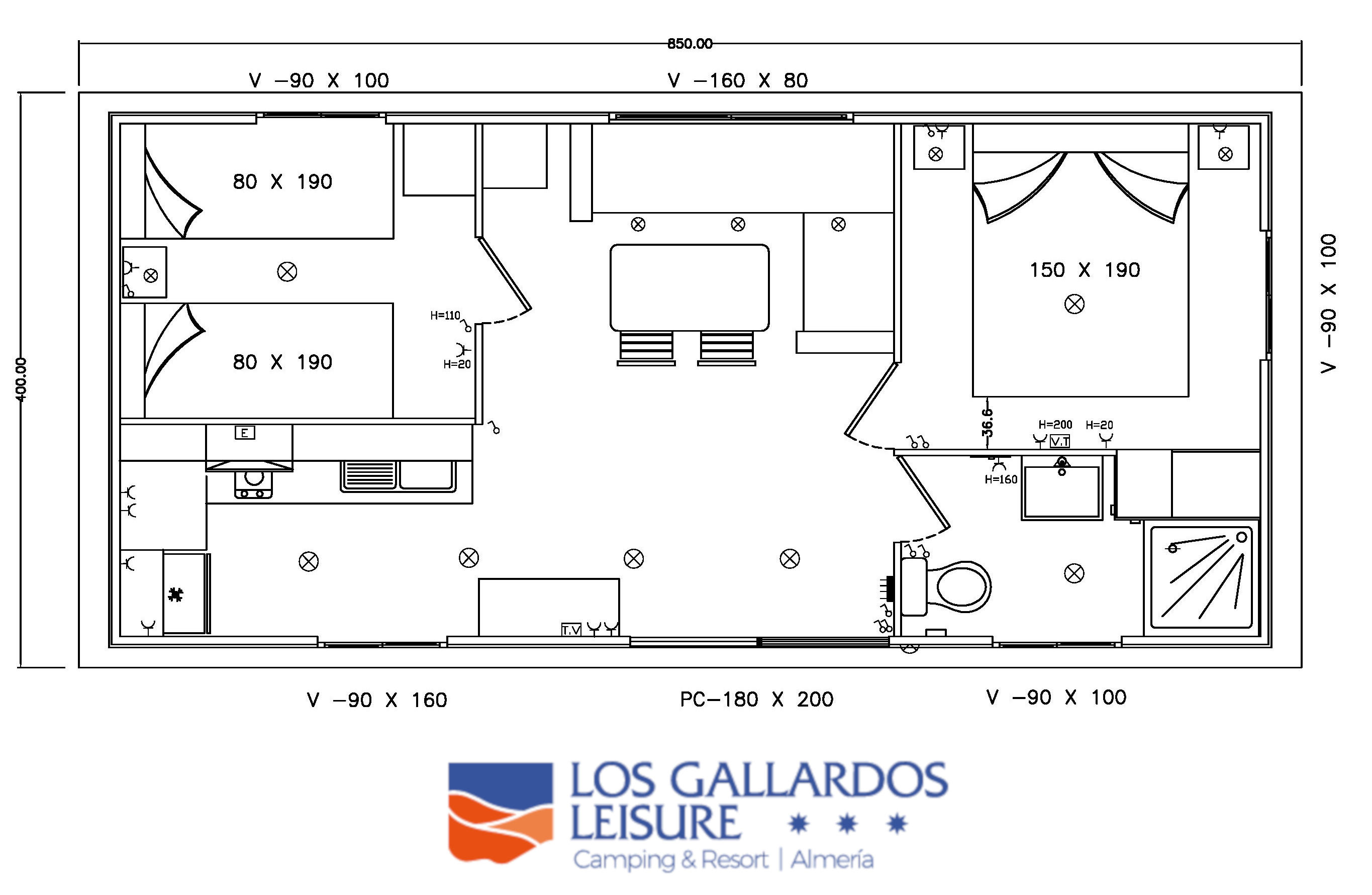 What's included?
Large master bedroom and second bedroom with three singles

Large comfortable kitchen with all crockery, cooking equipment and utensils
Central lounge with large TV
Comes fully equipped with all linen, towels, cooking equipment, cutlery and patio furniture
Courtesy clean upon your departure
Water usage is included (just pay for electricity consumed)
Easy access to site laundrette
Pets are not permitted in this home