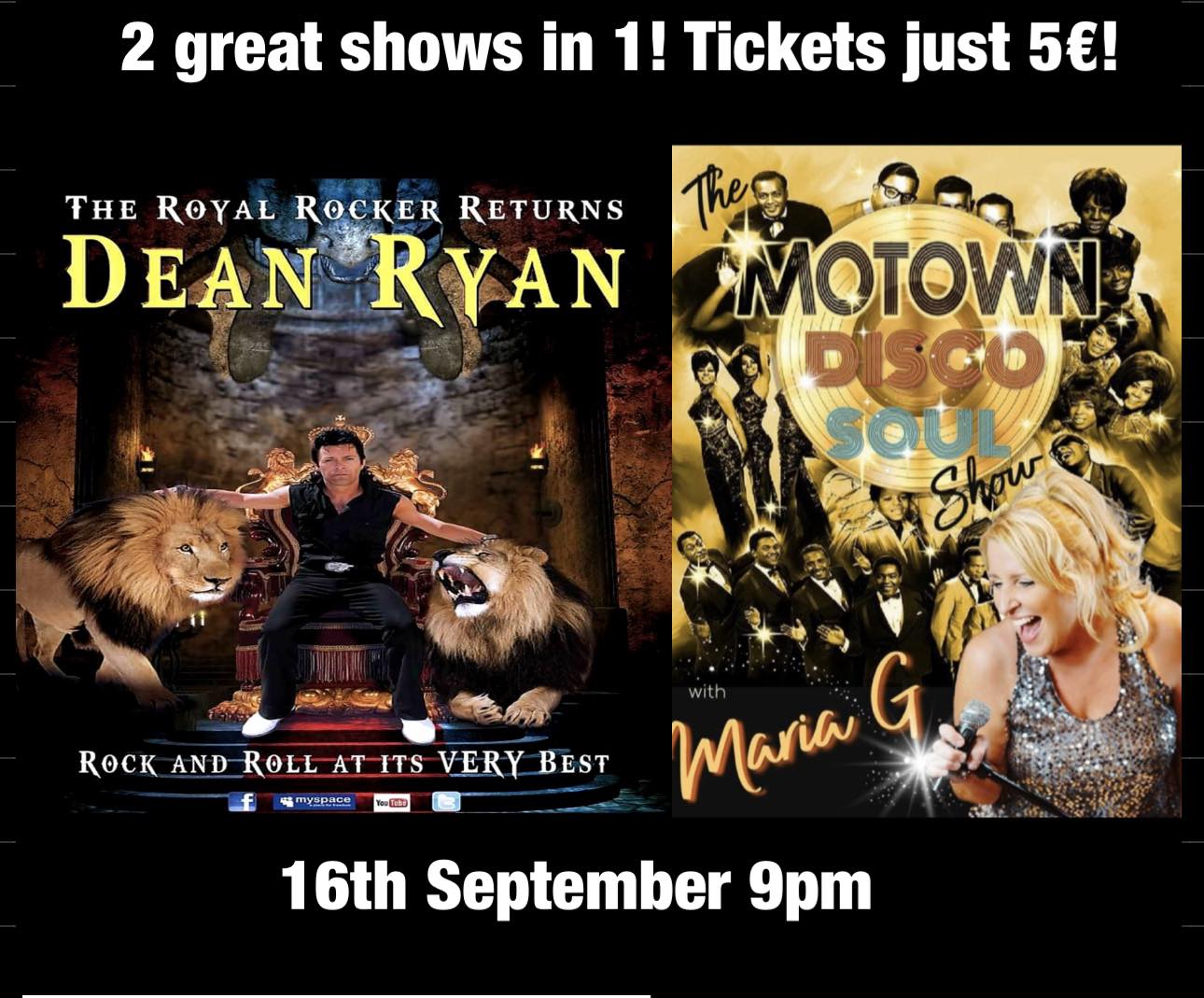 🎸Rock, Roll & Soul: A Dual Extravaganza! 🎤
Brace yourselves for a musical rollercoaster this September! We're bringing together two electrifying acts that promise a night filled with rhythm, soul, and unforgettable melodies.
📅 When: Saturday, 16th September
📍 Venue: Miraflores at Los Gallardos Leisure
🌟 The Line-Up:
🎤 Dean Ryan's Rock & Roll Revelry: Let's kickstart the night with Dean's infectious energy, as he delivers a rock and roll performance that'll have you jiving and twisting the night away!
🎵 Maria G's Motown & Soul Serenade: As the night deepens, surrender to the captivating voice of Maria G. Dive into a world of Motown classics and soulful tunes that promise to touch your heart and move your feet.
🍽 Dine & Delight: A delectable full menu awaits your selection, offering culinary delights to satiate your taste buds. Choose your favourites and pay on the spot, making your musical evening a gastronomic one as well!
Tickets: A steal at just 5€! Get yours now and guarantee your spot for this musical fiesta.
Why choose between rock and soul when you can have both? Join us for a night where musical worlds collide and every beat tells a story.
To reserve your spot, book here today!
Bring your appetite, both for great music and gourmet meals. See you there! 🎶🍴🎸🎤