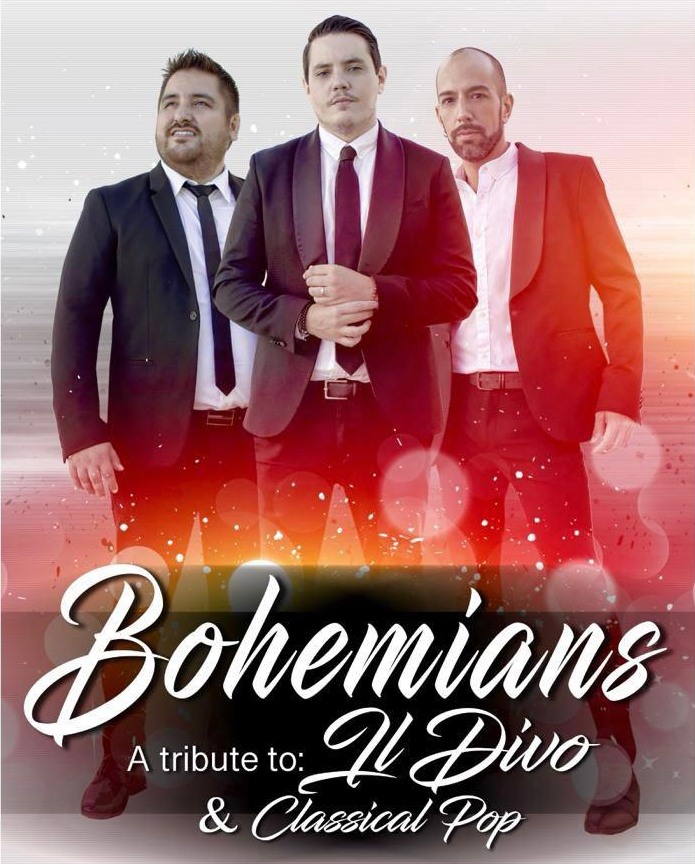 Experience the magic of Il Divo like never before with Bohemians, the award-winning tribute band who return to take Miraflores by storm on July 1!
Renowned for their incredible performances and flawless renditions of Il Divo's greatest hits, Bohemians are recognised as one of the best tribute bands in the world. They've wowed audiences all over the world and even won TV shows with their act, and now it's your chance to see them in action, exclusively at Miraflores.
Tickets for this unmissable event start from just €25, making it an affordable way to enjoy an unforgettable evening of music and entertainment. And that's not all – you'll also be able to indulge in a mouth-watering menu of delicious dishes, as we're including a two course meal comprising a starter and main course available to choose from on the night.
Don't miss your chance to experience the magic of Bohemians, a tribute to Il Divo. Book your tickets today and get ready to be swept away by their incredible performances and passion for music. We can't wait to see you there!