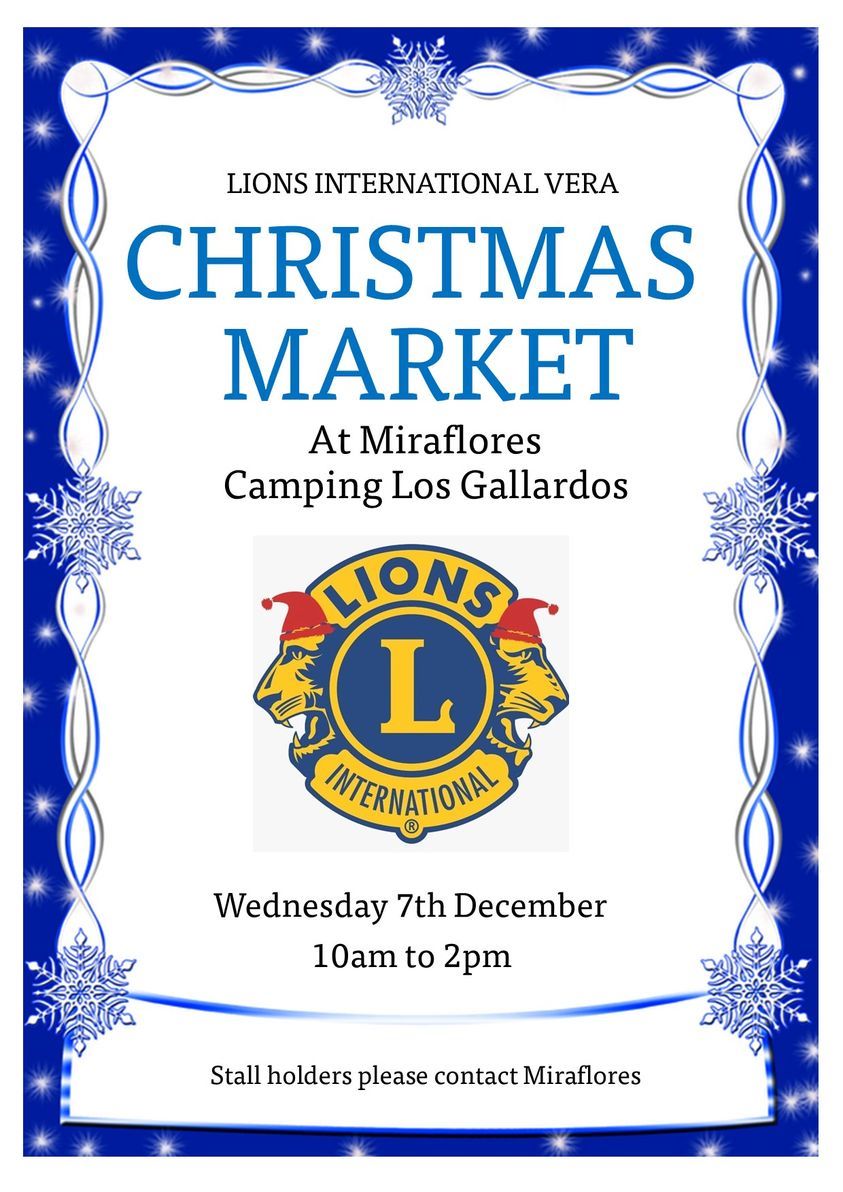 The Miraflores Christmas Market in aid of the Lions on Wednesday 7th December promises a magical morning of local goods and treasures just waiting for be discovered!
As always, book early to get the best spots and pre booking is required. The price to hold a stall is the usual Miraflores Market price, but the Jackson family will donate half of your ticket price to support the Lions International charity.
Information for market stall holders
You need to buy one Miraflores market stall main ticket. This gives you access to put up a market stall table measuring 1.2m wide . Additional tables are charged for at €5 per 60cm table.
The Miraflores market is held on the main terrace at Miraflores and out the front weather permitting.
Please note there will not be a car boot sale on this day.