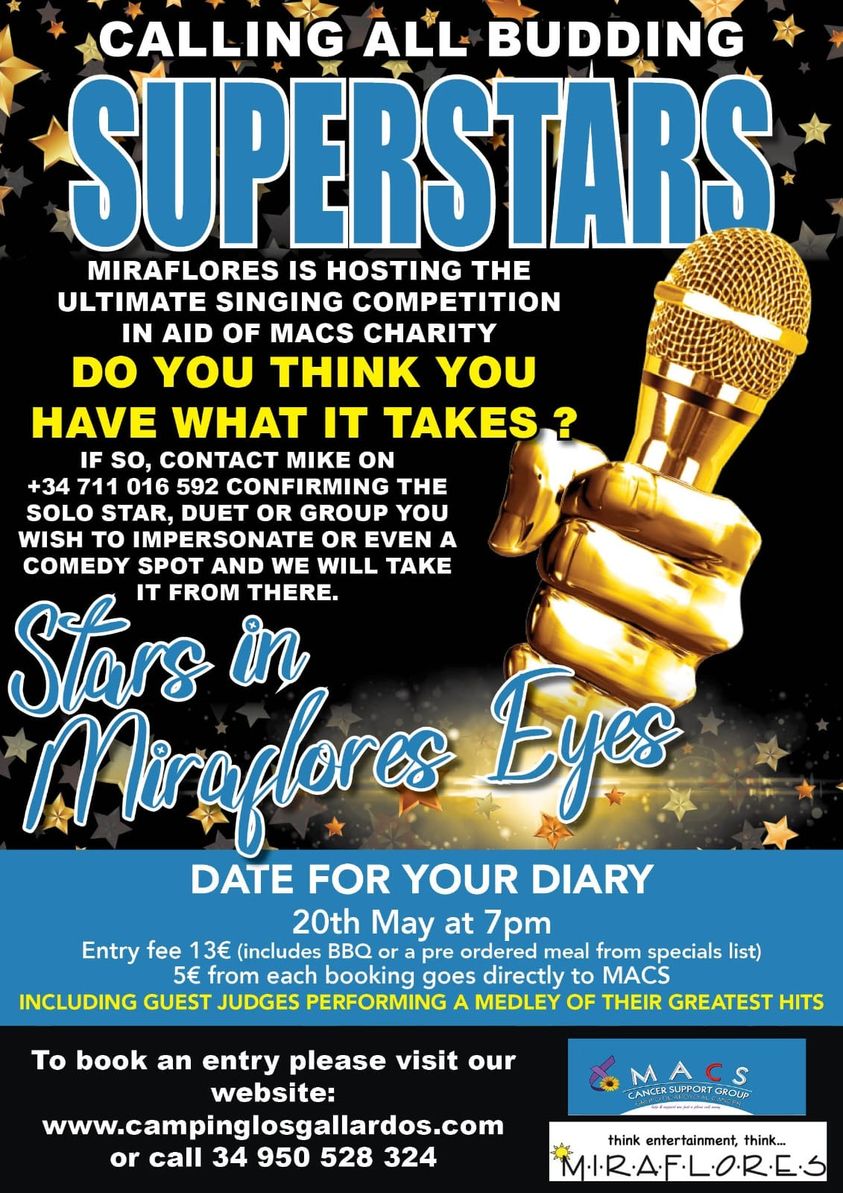 Get ready for the musical event of the year – "Stars in Miraflores Eyes" talent competition, held at Miraflores at Los Gallardos Leisure! Join us on May 20 for a night of amazing performances where the top performers will battle it out for the ultimate prize!
Tickets are priced at just €13 and include a fantastic BBQ meal that will have your taste buds dancing. Plus, for every ticket sold, €5 will be donated to cancer charity MACS, so not only will you have a great time, but you'll also be supporting a great cause.
If you think you have what it takes to be the next star of "Stars in Miraflores Eyes", contact Mike on 711016592 to sign up and showcase your talent. Whether you sing, dance, tell jokes or play an instrument, we want to see your best performance!
So mark your calendars and gather your friends and family for a night of great food and even better entertainment. "Stars in Miraflores Eyes" is an event not to be missed, so book your tickets early to avoid disappointment. We can't wait to see you there!