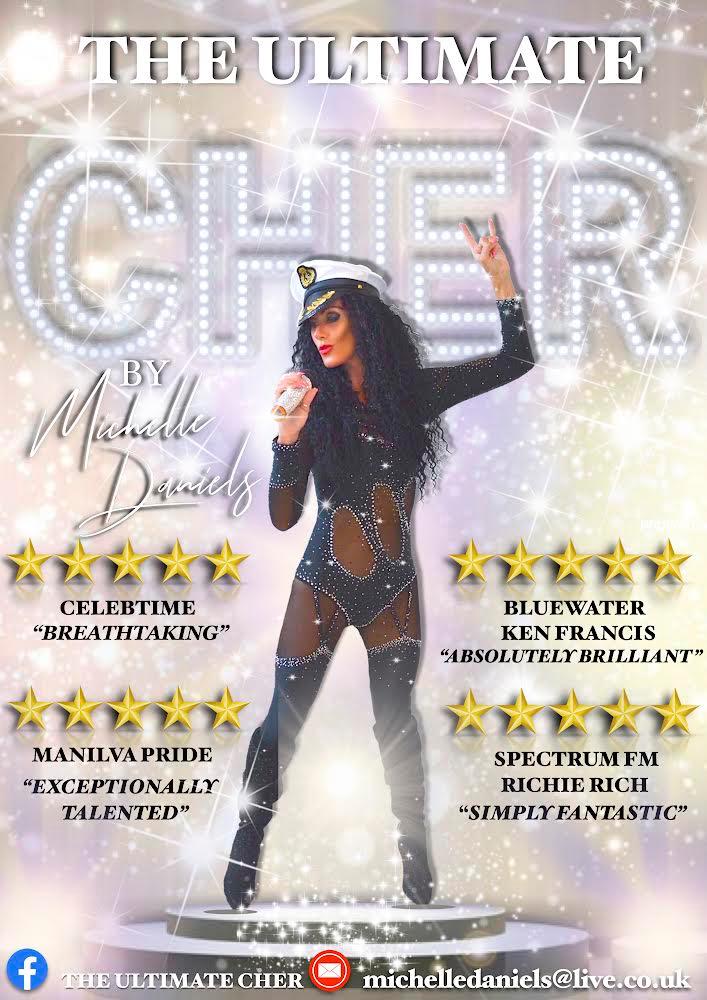 Michelle Daniels brings her Ultimate Cher show to Miraflores this 28th May !
Spain's best Cher act comes to Almería for a once off show unique to Miraflores.
Tickets are just €10 with a great menu to choose from and pay for on the night. Our fantastic home-made starters and desserts will be as popular as ever!
Priority seating, which allows you to choose where you want to sit, is also available.