Looking for a friendly laid back site for the older British camper in Spain? Where the sun always shines and we have the best average winter temperatures in Europe? Come to Los Gallardos in Almería!
Camping Los Gallardos offers large standard pitches with 16amp electric, or super pitches with water & drainage for your use all winter long.
And we have a great schedule of events over the Christmas period, making sure that you're never bored!
Our busy restaurant Miraflores will be holding our famous weekly Christmas Sunday Carveries offering mini Christmas lunches with crackers, live music and smiles throughout December. We are offering a packed month of events, including carol services, live music events, our Christmas Day lunch and our great New Year's Eve party (tickets now on sale).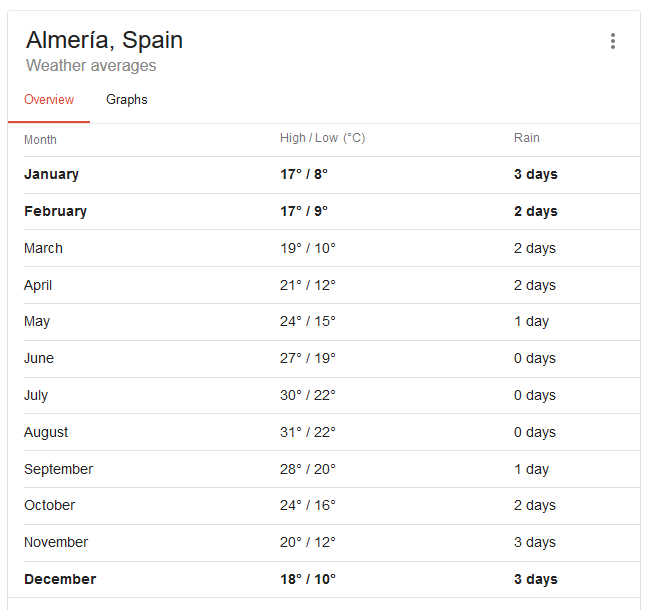 We're planning a full winter season of events to make sure you enjoy yourselves as you send cheeky snapshots of the sun back to rain struck Blighty!
Our great community site is traditionally busier in the winter as people return year after year to enjoy themselves in stunning Almeria.
Plenty to do over Christmas
We have a full schedule of events this Christmas season including:
Weekly entertainment nights with great meals and even better entertainers throughout the year – get tickets to forthcoming events here or see our Facebook page.
A full round of events throughout the week, such as Wednesday darts 'n' dominoes, aerobics, the Monday fun Quiz and much more
Bus trips to the local markets and occasional offsite bus trips to interesting local venues
Full bar & restaurant service available seven days a week
Full onsite shop
We also offer bowling at our on-site bowling centre, coach trips away, and lots of events throughout the winter and spring. So don't delay and book your stay today!