This beautifully appointed rental home comes prepared to a very high standard and has a jacuzzi included!
It has a comfortable large double bedroom and a second bedroom with bunk beds.
Free WiFi comes as standard in this home, along with a massive TV package with hundreds of UK and international channels on demand.
The large outside patio has a BBQ and is fully equipped with patio furniture for enjoying the great Spanish weather.
The kitchenette also has a dish washer. The home is located in "Calle Mayor", near the shop and reception, with easy access to the pool, bar restaurant and other amenities. This home is non-smoking and pet free.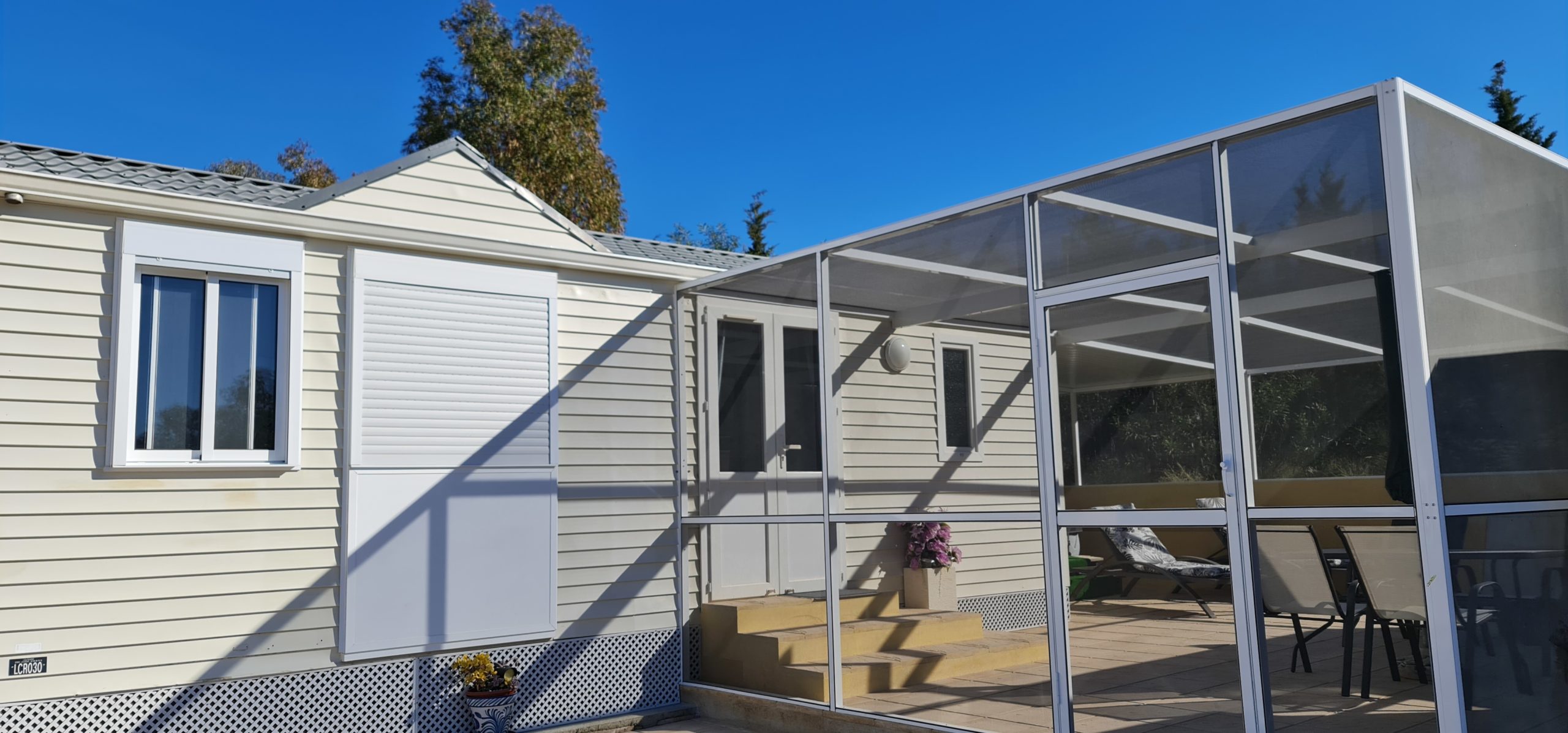 Quick information:
2 bedrooms, one master with double bed and one with bunk beds.
Free WiFi
Jacuzzi (connection upon request)
Central walk-in shower room and toilet.
Large patio with furniture, sunbeds and BBQ.
Kitchenette with dishwasher.
A/C installed.
UK TV installed.
Patio furniture.
Fully equipped with all linen, towels (not beach), cutlery and cooking equipment.
No pets allowed.
No smoking allowed.
Private parking.
Rental enquiries
Book online: To book this home, or to obtain a quote, please click here and select your dates.
For information on fees and services, please click here.
For information on our conditions of rental, please click here.